Peppermint & Lemon Peel Beard Oil -
£20.00
Our Peppermint & Lemon Peel Beard Oil is perfect for all beards, long or short.
It tames and conditions your beard leaving a fresh minty fragrence. This oil will make your beard feel amazing!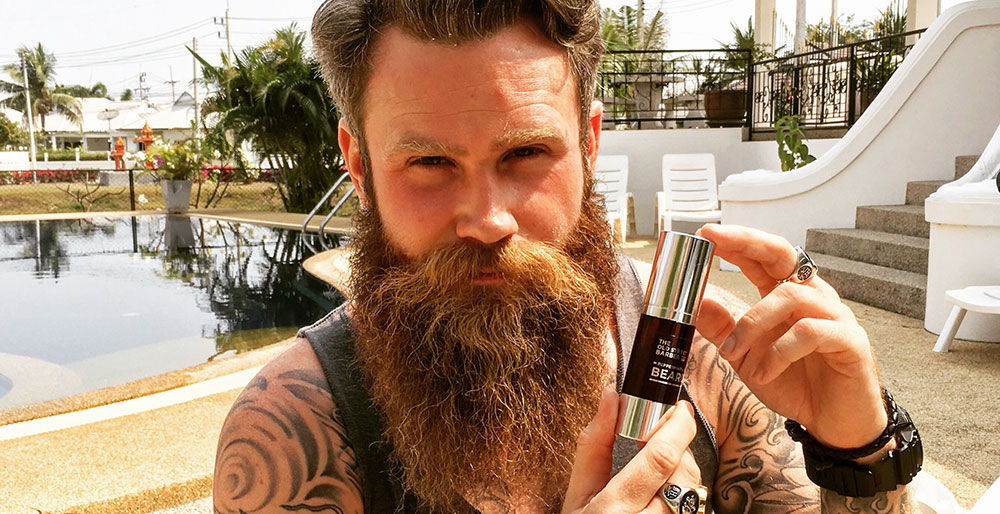 INGREDIENTS
Our best-selling Peppermint & Lemon Peel Beard Oil is made in the UK with natural ingredients including:
Sweet Almond Oil - Peppermint Essential Oil - Lemon Peel Essential Oil - Vitamin E
DIRECTIONS
Warm a few drops of beard oil in your hands before massaging into your beard (our pump bottles make dispensing the beard oil clean and easy). A little can go a long way. Then comb into style using a wooden beard comb.
For best results, use daily.
TAKE YOUR BEARD TO THE NEXT LEVEL
If you want a great looking beard, simply ditching the razor is not enough! It's so important to look after your beard and skin.
Our premium beard oil moisturises your skin, prevents & relieves itching, and makes your beard look and feel amazing!
It will take your beard from a tangled mess to a well groomed masterpiece.

As Seen On
INSTAGRAM